Innovative Design and Construction
Click on the small images below to see larger images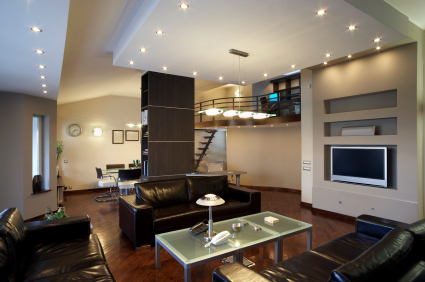 The house of the future is here today. While they may resemble ordinary homes on the outside, what they boast on the inside makes them particularly impressive, and smart.
That is particularly true for the most luxurious residences. It is no longer enough to have marble-clad bathrooms, a kitchen full of custom appliances, and foot-wide carved moldings. Now, you need a home theater that puts real cinemas to shame, flat-screen televisions that slide from view at the click of a button, and audio systems containing thousands of songs that can be instantly accessed from any room in the house.
Homes can be equipped with automation systems that integrate control of the lighting, computer and audiovisual equipment, home security and monitoring systems, and things we don't generally think of as electronics.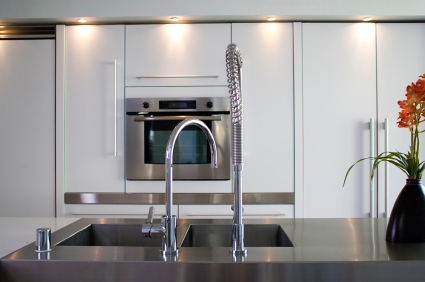 Everything plugged into the network can usually be run from touch screen panels in the walls as well as remote controls. Many can be monitored or controlled long-distance, via a secure connection through a laptop or even a cell phone. Is someone at the door at your estate in Portland? A motion detector alerts you and sends a real-time video feed so you can answer the intercom from your hotel room in Hong Kong.
"Historically, the ultra-wired home has been limited to the wealthy who typically spend upwards of $20,000 for a basic system. But with advances in technology, creating the ultra-wired home is much less complex, making it affordable for all consumers."

Get your free estimate today! Call 503-826-9462
or email Randy@CranstonBuilds.com